Vision/Mission/Values
VISION
Be the Industry leader by sheer professional competence.
Be the first choice of the ship owners by providing cost effective, high class professional services.
Be the first choice of the seafarers by inculcating good business ethics, high values and close human relations.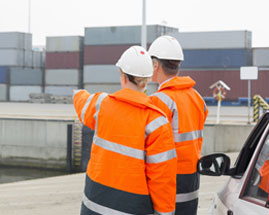 MISSION
To provide seafarers of high quality:
Highest qualifications
World class training
Good Experience
Dedicated, Honest
Positive, Attitude
Long Term Commitment
Deliver 100 % satisfaction to ship owners and seafarer alike.